THALYS, A HIGH SPEED NETWORK
Thalys is a high-speed train that allows you to travel smoothly between France, Belgium, The Netherlands and Germany.
Give your clients the possibility enjoy a culinary getaway in Brussels, be able to stroll along the romantic Parisian streets or even take a boat ride on the picturesque canals of Amsterdam… Thalys takes them from city center to city center in no time at all.
Do they prefer to discover Europe's lesser-known gems? Thalys trains also call at the following cities: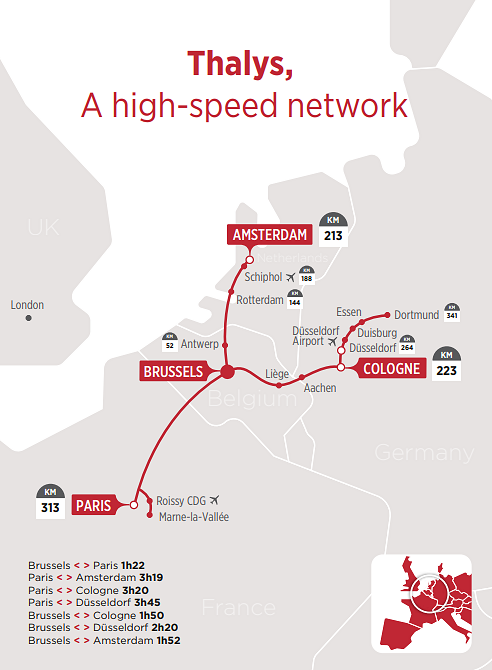 Memento_Reseau_Distances_A4_08_EN.pdf
---
AN EASY CONNECTION WITH INTERNATIONAL AIRPORTS
Thalys trains directly serve three of the most important international airports in Europe: Schiphol Airport near Amsterdam, Paris Charles de Gaulle Airport* and Düsseldorf Airport*.
Other important airports can be easily reached from the stations served by our trains :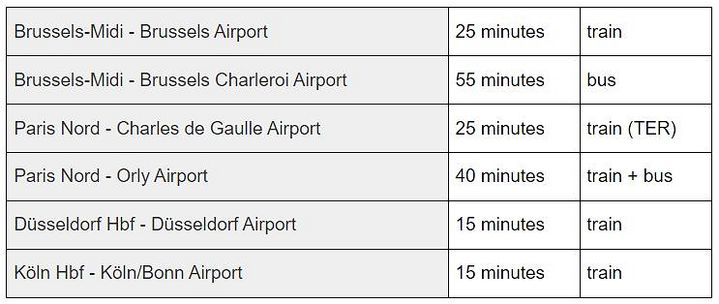 * these destinations are not served on a regular basis