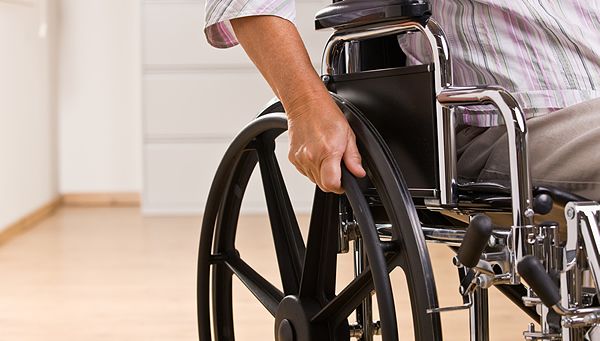 Once you've called to let us know that a passenger would like some help, just ask them to arrive 60 minutes before their train's departure time and then head for the Eurostar Assist desk.
 
To find out more, take a look at our special assistance guide or Making Rail Accessible policy.
 
For passengers who'd like to travel in their own wheelchair, we have a wheelchair user fare. They can also take one travelling companion along at a reduced rate.
 
To find out more, see our FAQs or take a look at our special assistance guide.
 
There are toilets in all of our stations and at the end of every coach on Eurostar trains. There are wheelchair accessible toilets on board too, near the wheelchair user seats.
 
We also have baby changing facilities at our stations and on board. If you'd like to book a seat nearby, just give us a call and we'll do our best to help.
Unaccompanied children
Under 12 years old: must travel with a responsible person aged 16 or older.
12 to 15 years old (inclusive): can travel on their own, as long as they've got a fully completed Eurostar . This must be signed by their parent or legal guardian (or by a responsible adult given consent by the parent or legal guardian) at the station in the presence of a member of the Eurostar team.
Children cannot travel unaccompanied on the direct route between London or Ashford and Lyon, Avignon and Marseille, or on our direct ski trains to the French Alps.

The child will need to keep this signed form with them throughout their journey and show it to the onboard team if they're asked.

16 to 18 years old: can travel by themselves, as long as they've got all the usual travel documents and meet all the legal requirements (please see below).
French citizens or a foreigner living in France
From 15 January 2017, anyone under 18 who is a French citizen must complete an Authorisation des sortie de territoire (AST) form before they travel alone or without their parents.
This applies to journies from France.