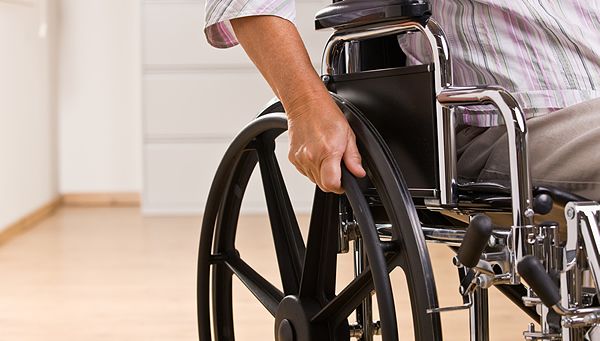 Once you've called to let us know that a passenger would like some help, just ask them to arrive 60 minutes before their train's departure time and then head for the Eurostar Assist desk.
 
To find out more, take a look at our or Making Rail Accessible policy.
 
For passengers who'd like to travel in their own wheelchair, we have a wheelchair user fare. They can also take one travelling companion along at a reduced rate.
 
To find out more, see our FAQs or take a look at our .
 
There are toilets in all of our stations and at the end of every coach on Eurostar trains. There are wheelchair accessible toilets on board too, near the wheelchair user seats.
 
We also have baby changing facilities at our stations and on board. If you'd like to book a seat nearby, just give us a call and we'll do our best to help.
Unaccompanied children
Children under 12 years old must travel with a responsible person aged 16 or older.
Children between the ages of 12 and 15 years old (inclusive) are welcome to travel unaccompanied on Eurostar trains that depart between the hours of 06.00 and 17.00 (local time), as long as their parent or legal guardian has filled in this form unaccompanied minors form
They also need to be accompanied to the departure station by a responsible adult (18 years old or over), who signs this form in the presence of a member of Eurostar staff in the station. The responsible adult will also need to stay at the station until the child's train has departed.
It's the responsibility of the parent or guardian to make sure the unaccompanied child has the necessary approvals to pass border controls.
The unaccompanied child will have to present this form during their travel when asked by Eurostar staff or the authorities.

When the parent or legal guardian gives written consent for the young person to travel they accept and agree that the young person will travel unaccompanied and be treated as an adult passenger (i.e., the young person will not be supervised by a member of the Eurostar staff) for the entirety of the trip. The responsible person must also ensure arrangements are in place for the young person to be met on arrival.
Please note: Children under 16 cannot travel unaccompanied on our direct trains to or from the Netherlands
 
Children between the ages of 16 and 18 years old can travel by themselves, as long as they've got all the usual travel documents and meet all the legal requirements (please see below).
French citizens or a foreigner living in France
From 15 January 2017, anyone under 18 who is a French citizen must complete an Autorisation de sortie de territoire (AST) form before they travel alone or without their parents.

This applies to journeys from France.