The greener way to go
Since 1994, Eurostar has been the greener way to visit Europe. Every trip your customer makes by rail instead of air helps the environment.
Our trains are clean, green, high-speed machines, producing up to 93% less CO2* per passenger than planes.
And your customer can travel with a clearer conscience knowing that we use 100% wind power in the Netherlands. We're also on track to switching entirely to renewable energy in the UK, France and Belgium.
So, when Europe gets moving again, we'll be here to help your customer step back into the world without steping on the planet.
Take a look at some of the other ways we're serious about sustainability...
Unlike fuel-guzzling flights, our trains are 100% electric.
We care for 9 beehives, which produce honey for our menus.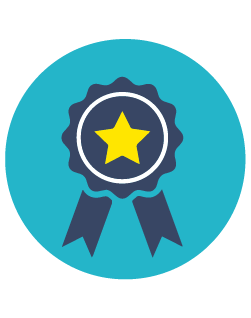 Our Business Premier menu has won an award for sustainability.
In 2019, we reduced paper ticketing by 50%.
*The analysis of Eurostar versus air emissions has been calculated in an independent analysis by Paul Watkiss Associates Ltd in 2020, based on 2019 CO2e emissions. Comparison between Eurostar and aviation is made based on the kg of greenhouse gas emissions [CO2(e)] per passenger on the same one-way journey. The calculation is based on aviation CO2e emissions from the ICAO (International Civil Aviation Organization) calculator, and train CO2e emissions calculated using Defra methodology for the UK, and the IEA (International Energy Agency) for France, Belgium and the Netherlands. More information on Eurostar.com