Travelling From Lyon-South of France to the UK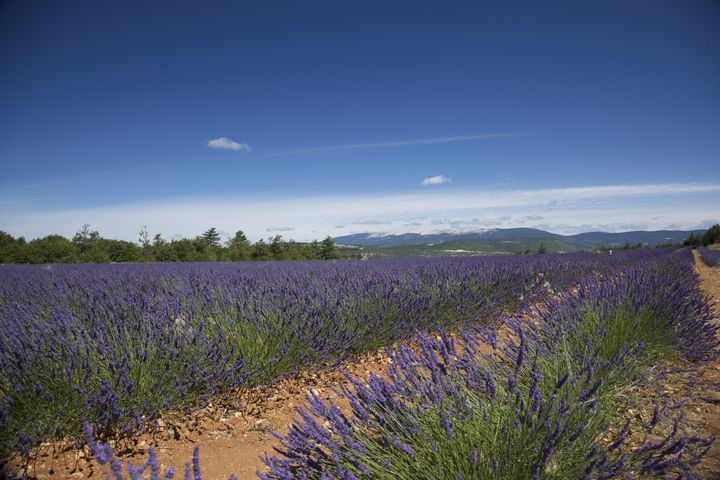 The journey from Marseille Saint-Charles, Avignon TGV or Lyon Part Dieu to the UK, is a little different from the way out.
Standard and Standard Premier travellers need to arrive at the station 20 minutes before departure.
There aren't any ticket, security or passport checks in the station, so your customers can hop on board when the train's ready.
We'll check their ticket en route.
They'll have to briefly leave the train in Lille. This is so they can scan their ticket and go through security and passport.
What happens in Lille?
Your customers need to take all their bags with them and have their ticket and passport or ID card handy.
From the platform, they need to take the stairs, escalator or lift up to the main concourse and follow the signs to Hall 4. This'll take them to the Eurostar departures area, where they'll need to scan their ticket and go through security and passport control.
They'll be in Lille for 1 hour and 15 minutes before hopping back on board and into the same seat. Then it's just a short train ride over the Channel to the UK.
AN IMPORTANT NOTE ABOUT YOUR JOURNEY TO THE UK
On the way to the UK, we'll be doing check-in, security and immigration checks at our hub station, Lille Europe.*
For security reasons, we have to go through various checks in a secure environment before we enter the Channel Tunnel. The stations at Marseille-St-Charles, Avignon TGV and Lyon Part Dieu don't have the facilities to do the checks, so we'll be doing them at Lille Europe. Don't worry, our team will guide you every step of the way.
When we arrive in Lille, we'll be leaving the train to do these checks and taking everything with us, so please make sure your luggage is labelled clearly. Just ask a member of the team for a label if you need one.
* On journeys to France, these checks take place at London or Ashford.
A QUICK GUIDE
Before we arrive at Lille, gather all your bags and belongings to take with you. While you're doing that, make sure you've got your ticket and passport or national ID card handy.
When you've stepped off the train, take the stairs, escalator or lift up to the main part of the station. Once you get to the top, turn left and follow signs to Hall 4 at the far end of the station.
Time for check-in and security. First, you'll check in using your ticket, then you'll show your passport or ID card to French immigration officers. Next, it's the British Border Control officers, then the usual security checks and x-ray machines.
We'll be in Lille for 1 hour and 15 minutes altogether, and we've included this in your journey time, so we'll be on our way again at 21.36.
While you're checking in, our teams will be doing security checks on the train before we board again. Once you're back on the train, head straight to the same seat as you were sitting in before and we'll be on our way.